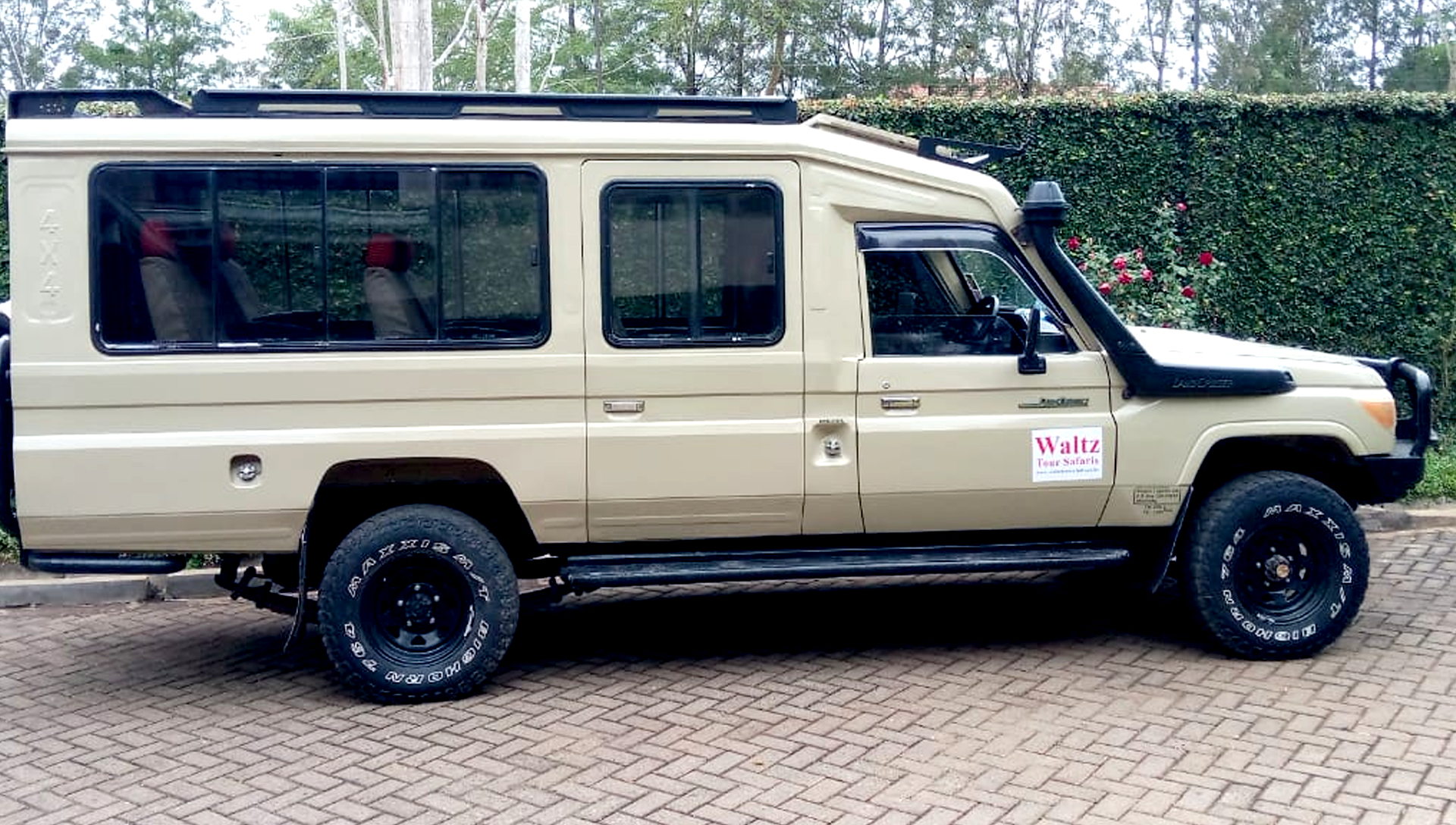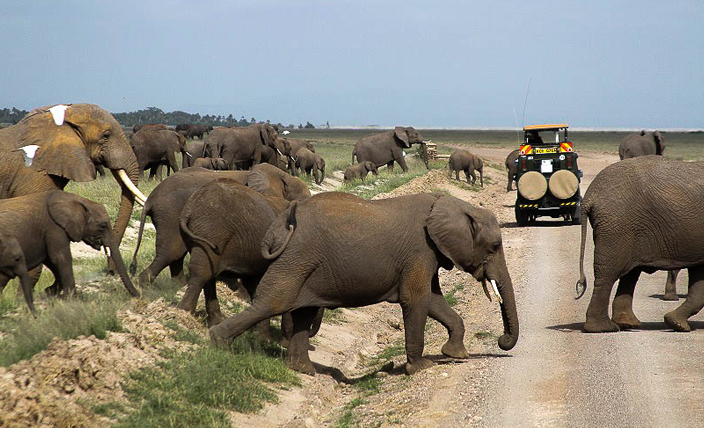 3 Days Tsavo West & Amboseli
The Kenya safari explores the scenic and dramatic Tsavo West national park with its awesome scenery, rhino sanctuary and the Mzima springs.
The safari tour also visits the Amboseli national park with its hundreds of elephants and awesome views of the Mount Kilimanjaro.
Transport and game viewing drives is by open roofed safari minibuses.
4 x 4 land cruiser jeep is provided at a supplementary cost.
The Kenya safari offers the opportunity to view wildlife, scenery and local cultures.

Accommodation is provided for in a selection of luxury, standard and mid-range safari lodges and tented camps.
Highlights:
Tsavo west national park
Amboseli national park
Local homesteads & lifestyles on safari route
The rhino sanctuary
Shetani Lava flows
The Mzima Springs
Dramatic Scenery
The Mt. Kilimanjaro
Elephant, Lion, Cheetah, Giraffe, Buffalo, Antelope, Zebra, Birds etc
DEPARTURE TIMES :
South Coast hotels Appr. 0500Hrs.
North Coast hotels Appr. 0600Hrs.
SAFARI STARTING DAYS :
Choose your preferred safari date
DAY 1: MOMBASA – TSAVO WEST NATIONAL PARK (240 kms, Appx 4 hrs)
The Kenya safari proceeds via the Mombasa- nairobi highway to the wildlife and scenery experiences of theTsavo west national park.
The 240 km, 4-hour safari drive is on tarmac and shall be broken on a refreshment stops
Enter the the Tsavo west and commence game viewing drives in search of elephant, cheetah, lion, zebra, bufallo, ostrich.
In the late afternoon, we venture out to the rhino sanctuary with more game viewing drives.
We shall try our chances to spot the rhino which is an endangered species.
Overnight at your Tsavo West safari lodge or tented camp.
DAY 2: TSAVO WEST – AMBOSELI NATIONAL PARKS(140 kms, Appx 3 hrs)
"The early bird catches the worm!"
Early morning game viewing drive with a visit to the mzima springs.
Sunrise catches us with it's splendor as the drama of nature unfolds amid the freshness and beauty of the morning.
We watch as the wild animals move on unperturbed by our presence.
We will head to the Mzima Springs where we view hippos, crocodiles, exotic fish and a variety of bird species.
The greenery surrounding the springs is a welcome contrast to the harsh terrain that forms the bulk of Tsavo West.
Later we proceed to the Amboseli national park.
The 100 kms drive shall be through wild country.
Afternoon game drive at the Amboseli national park.
Game viewing at the Amboseli shall be a leisurely activity with animals easily seen and the hulk of the Mount Kilimanjaro providing the back ground for photography.
Clouds may open up and the awesome sight of of the snow peaked Mount Kilimanjaro will leave us mesmerized.

Overnight at your Amboseli safari lodge or tented camp.

Meal Plan: Breakfgast, Lunch, Dinner.
DAY 3: AMBOSELI – MOMBASA (430 kms, Appx. 7 hrs with lunch stop)
We shall be early again!
The sunrise and emergence of the mountain peak from the clouds is dramatic (weather permitting)
We shall later depart the Amboseli with a short exit game viewing drive.
There shall be a lunch stop along the way.
Arrive Mombasa in the late afternoon / early evening.
Drop off at your respective Kenya coast beach hotels/ residence / airport .


Meal plan:
Breakfast, Lunch.
Tsavo West Lodges
- Tsavo River Hippo Safari Lodge & Spa - Kilaguni Serena Lodge - Rhino Valley Safari Lodge - Voyager Camp Tsavo West - Severin Safari Camp
Amboseli National Park Lodges
- Amboseli Serena Lodge - Oltukai lodge - Kilima Safari Camp - Amboseli Sopa Lodge - Kibo safari camp - Amboseli Setrim Camp
Book Now